Shawn Michaels comes to town…
Posted On May 24, 2016
And, Da Beard becomes a tour guide…
As we mentioned in a previous post, Professional Wrestler Shawn Michaels came to town to watch the Penguins in Game 5 of the NHL Playoffs.
He started his tour at Primanti Bros. with his bearded tour guide: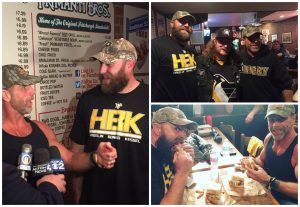 View more photos!
Then, it was time to watch Da Pens…
We think Shawn became a fan pretty quickly!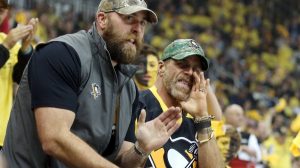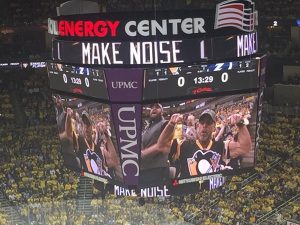 With some help from #PensNation!
The fans were thrilled to see the duo cheering on their Pens…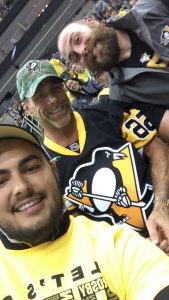 And, taking a few selfies!
Can't miss a photo with the Ice Crew :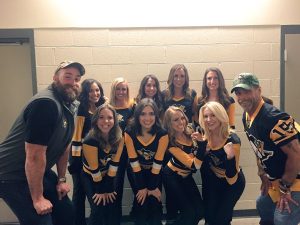 Flexed our muscles with @bkeisel99 & @ShawnMichaels ready for the 3rd! (@CleanIce23)
The outcome of the game is certainly not what we wanted, but we know the Pens will bounce back strong!
Now that Michaels has been introduced to Penguins hockey, the natural next stop on his tour of Pittsburgh would be…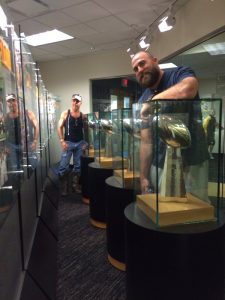 If you guessed the Steelers facility…you got it!
Had to take Shawn Michaels to S. Side and show him the Steelers facility, hardware and meet the guys. #DaBurgh– Brett
So, will we see Michaels back in #DaBurgh for a Steelers game??
"Brett promised to take me (to a Steelers game)!"- Michaels
From Shawn today:
I know it wasn't a victory Pittsburgh but I can't thank you enough for the unbelievably gracious hospitality that you showed me today & tonight. THANK YOU!!
View many more photos!