Goodbye Da Beard….
Posted On February 14, 2017
Hello Brett Keisel!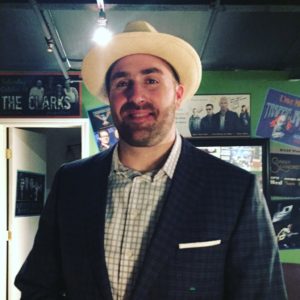 With the help of Brett's special guest, Shawn Michaels, his friends, teammates, the HBK Line and of course Steelers Nation….DaBeard was sheared to benefit Children's Hospital of Pittsburgh.
The celebrity shearers showed up in full force: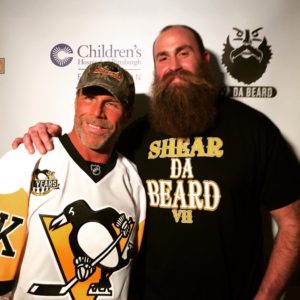 Special guest, WWE Hall of Famer, Shawn Michaels came out to support his friend and Children's Hospital.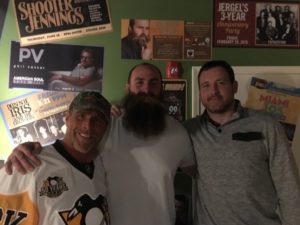 Heath Miller was not about to miss out on his turn to shear!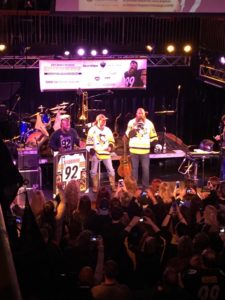 Harrison never passes up a chance with scissors!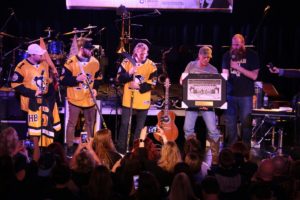 The HBK Line skated in to give the shearing a shot.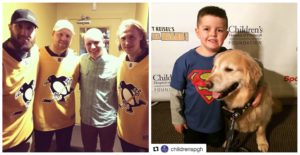 Sean and Jimmy joined in on the fun!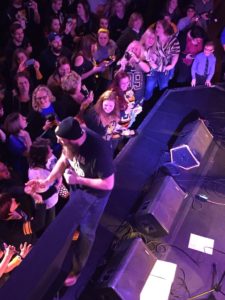 And, what can we say about Da Fans? Da Beard Nation never disappoints!
View photos HERE. Many more to be added soon…including more of the celebrity barbers!
You can still donate to the amazing kids at Children's Hospital in honor of Shear Da Beard HERE.