Hangin' with Da Beard
Posted On November 19, 2016
Brett, James Farrior and Heath Miller all in one day? Thanks to Total Sports Enterprises, fans were able to meet all three at Robinson Mall on November 12!
Steelers Nation showed up big to say hi to Da Beard:
Awesome news: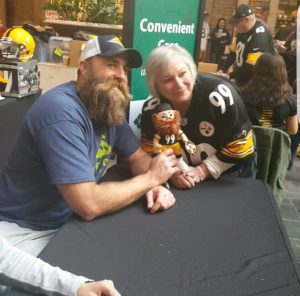 Celebrating moms last day of radiation with @bkeisel99 #fearthebeard #StandUpToCancer – Mallory Kulka
#DaBeardHasYourBack: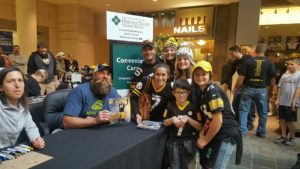 "Thank you for taking a moment and telling our son how to handle bullies and that you had his back! It was a pleasure meeting you yesterday." – Kristina Graves Tocarchic
#SteelersLegends: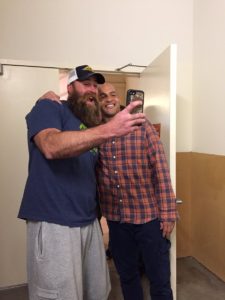 When two Steelers legends get together…it is definitely selfie time!
Photo: Total Sports Enterprises
View many more photos HERE!