Saturday with DaBeard
Posted On June 10, 2017
Thanks to everyone who came out to the Grand Opening of Ed Shults Ford Lincoln today! Fans not only had a chance to win a new vehicle, but they also were able to grab some great food and meet DaBeard!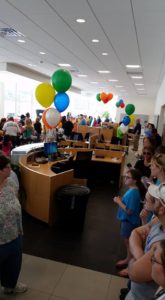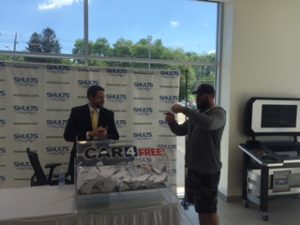 Drawing for the lucky winner of the new vehicle! #DaBeardbringsDaLuck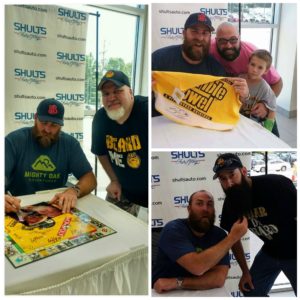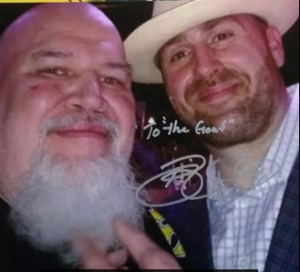 Thanks to Jeff Hollamby (aka The Goat) (far left) for sharing some great photos!
He wanted to get his Steelers Monopoly Board signed √
And, he wanted to get his photo from Shear Da Beard signed √
Pretty good day for The Goat!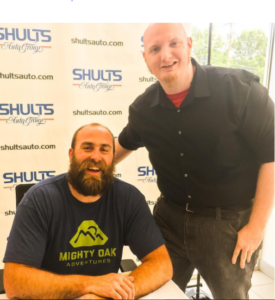 Korey Bastian with Brett.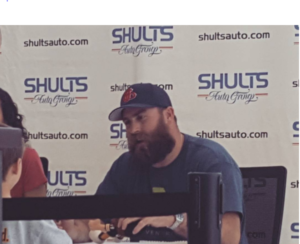 Now, this is love:
"When your boyfriend loves you enough to go to your dealership and take a picture of one of your favorite players from your football team while you plug away in the ICU (And it's not his team) That is true love. Thanks babe! Made my whole day!!!!" jbd0789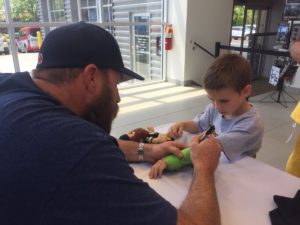 Cast inked by DaBeard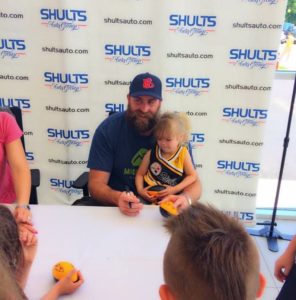 Brett had some help from his adorable assistant.
Photo: Ange Whitcomb