Hooked Up
Posted On August 12, 2017
Field & Stream Youth Fishing Clinic August 2017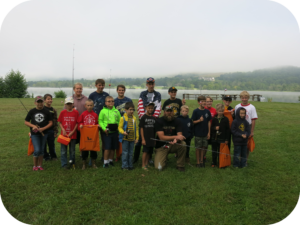 Super time with the kids today. Thank you Field & Stream and all the kids and families that participated in the fishing clinic. – Brett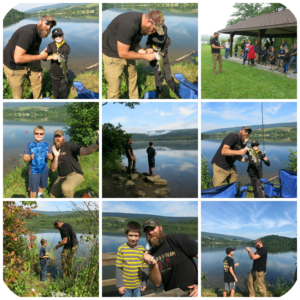 A great time was had by all: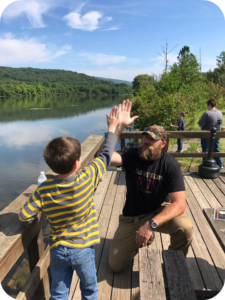 High five to Field & Stream Shop for the fishing clinic with Brett Keisel. – Kaleen Wolfe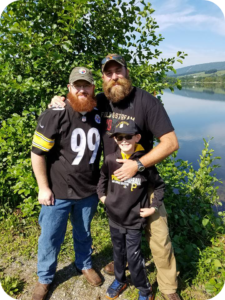 I attended the youth fishing clinic at Canoe Creek State Park with my nephew yesterday.  My nephew is Matthew Hall, the young angler that caught the large bass.  I just wanted to thank Brett again for taking the time to hold such an event for the kids.  I also wanted to share something that my nephew told me on the way home, that I know a true sportsman will enjoy.  My nephew enjoys time outdoors, normally hunting and camping.  He likes to fish but not as much as the others, as he usually doesn't get the chance to get out very often.  Soon after we got in the truck and started home Matthew looked at me and said how much fun he had and asked "Do you think you can take me fishing more often?" That was the highlight of my day.  This event gave us something to bond over for years to come.  We usually hunt as a family, but fishing will give us something to do, just the two of us.  So thank you one more time for doing these events.  You gave Matthew and I the chance to bond over something that we normally wouldn't have gotten the opportunity to.  Its very fitting that this was sponsored by Field & Stream because that event was "Where tradition begins". – Josh Hall
Thank you to everyone who came out for the youth fishing clinic and to Field & Stream for providing this amazing event.
And, thank you to Field & Stream for the photos!