Da Beard hangin' with Da Kids
Posted On June 26, 2015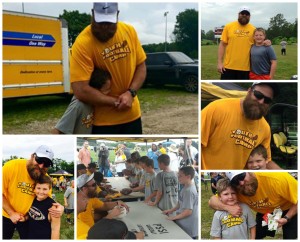 Brett and teammates took to the field last week for the Steelers Youth Camp at California University of Pittsburgh.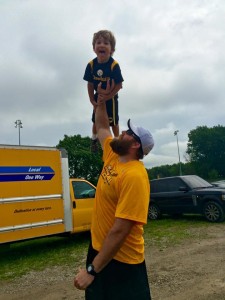 Brett had as much fun as the kiddos!
Look up in the sky, it's a Bird… its a Plane… No it's Superman…I mean, Hunter!
"Memory of a lifetime! Thanks, Brett! You were so great with all the kids today! And this one is still talking about being lifted into the air with one arm."- Penny Lee Barton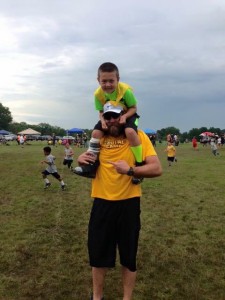 Broken ankle? No problem! Da Beard to the rescue!
"Thank you for helping to make my sons day a little better!!! Broken ankle and cast but he still wanted to be there." – Christi Kreger Miller
Thanks to everyone who sent photos. View them all HERE.