Thank YOU
Posted On February 17, 2019
Huge THANK YOU to everyone who traveled from near and far to make it to #ShearDaBeardIX. What a night!! Thanks for showing up for the kids fighting at @ChildrensPgh. Big thanks to Cam Heyward! #ForDaKids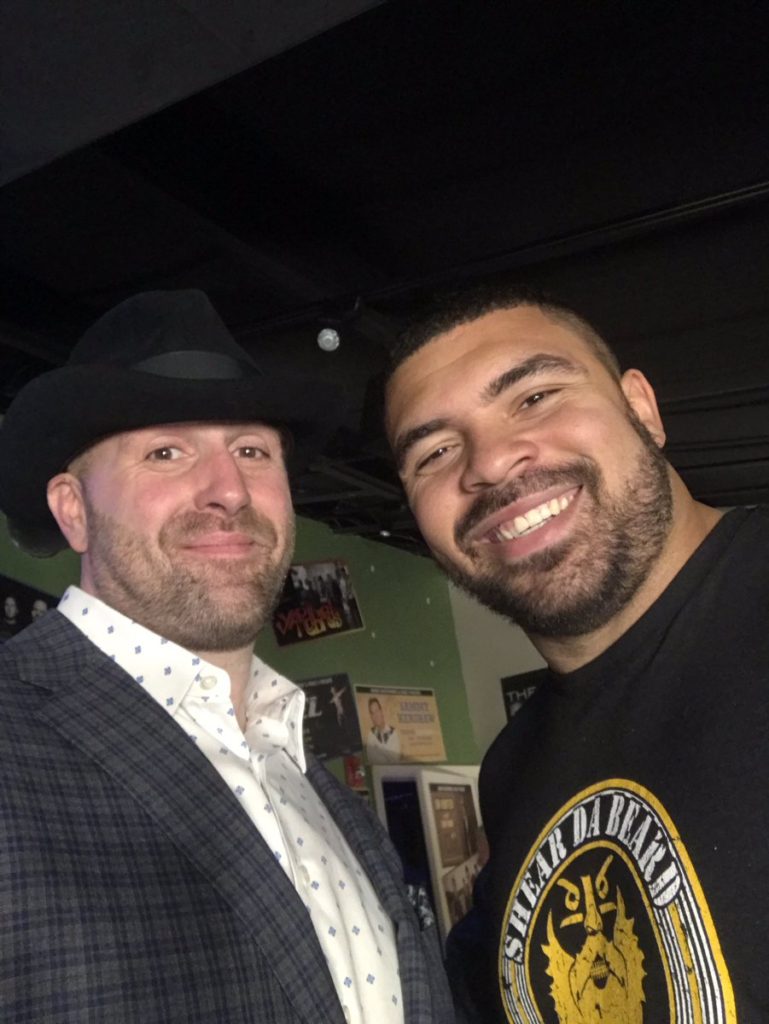 Giving thanks to those who make this event possible:
Our Sponsors: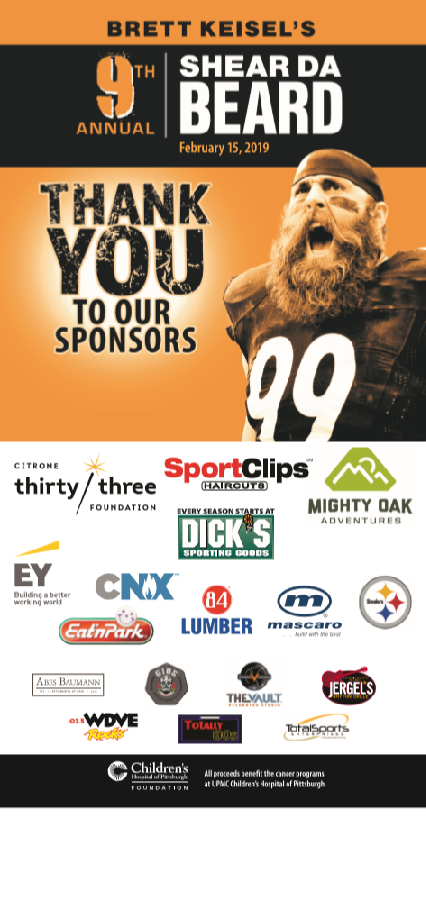 Learn more about our sponsors:
Citrone Thirty Three Foundation, SportClips, Eat'n Park, Mighty Oak Adventures, Dick's Sporting Goods, EY, CNX, 84 Lumber, mascaro, The Pittsburgh Steelers, Abes Baumann, GIBS, The Vault, Jergel's, WDVE, Totally 80s, Total Sports Enterprises
Celebrity shearers: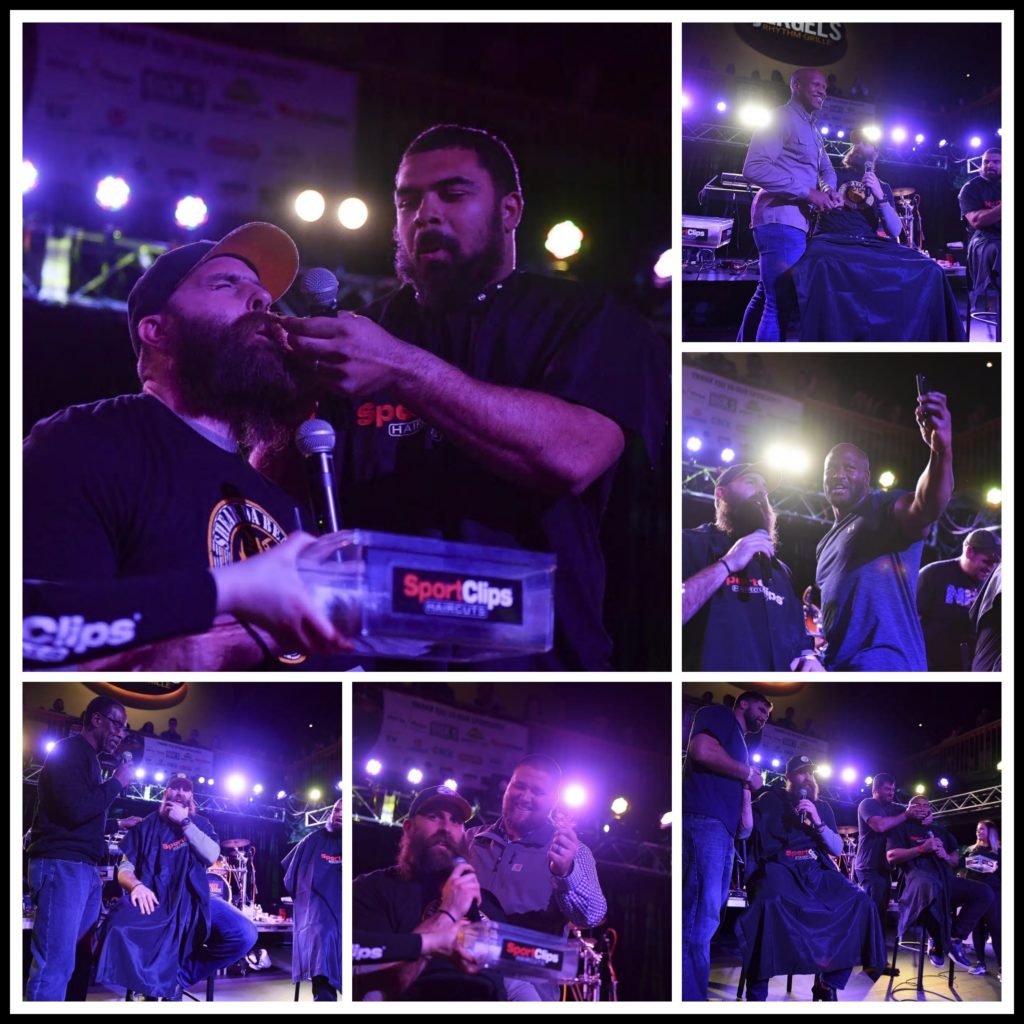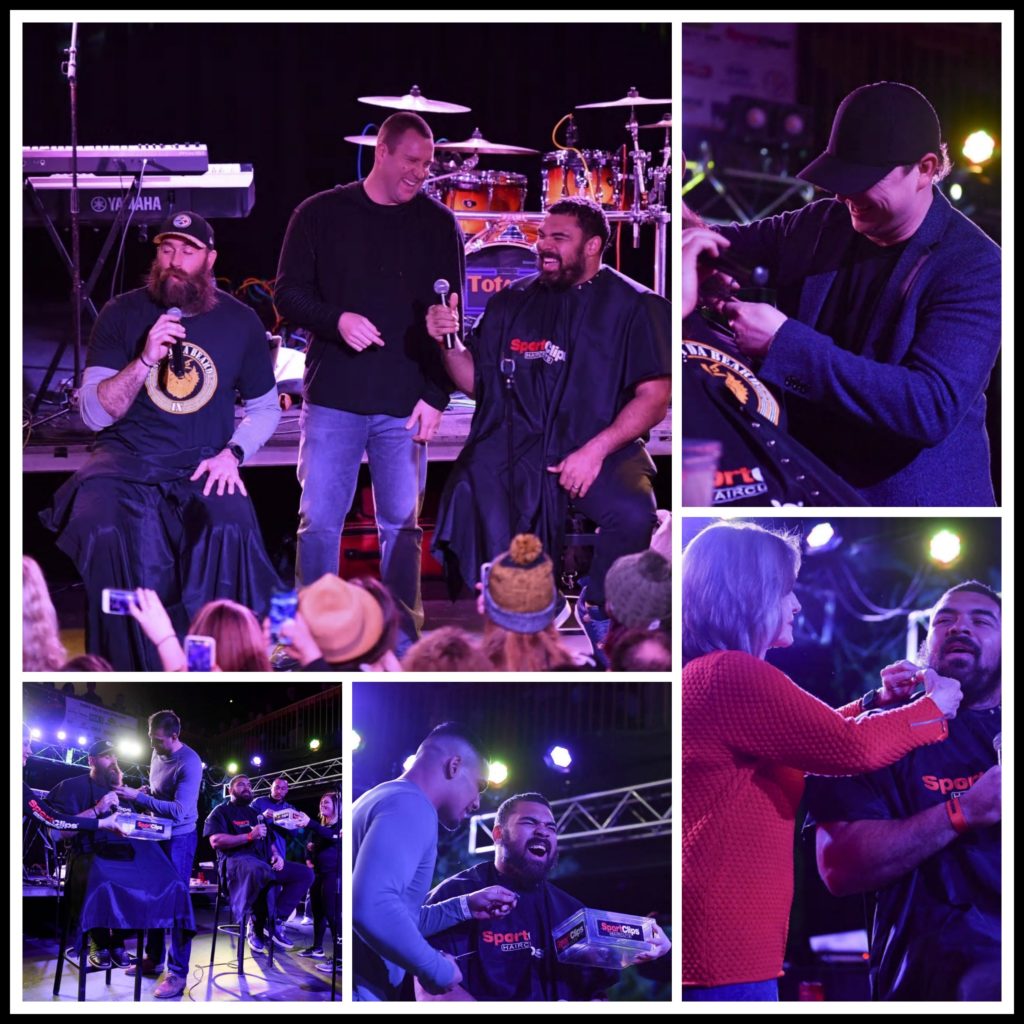 Ben Roethlisberger, John Mitchell, James Harrison, Ryan Shazier, David DeCastro, Alejandro Villanueva, Arthur Moats, Colby Armstrong, Matt Spaeth, James Conner, Sally Wiggin, Charlie Batch, BJ Finney and Doug Legursky.
The families: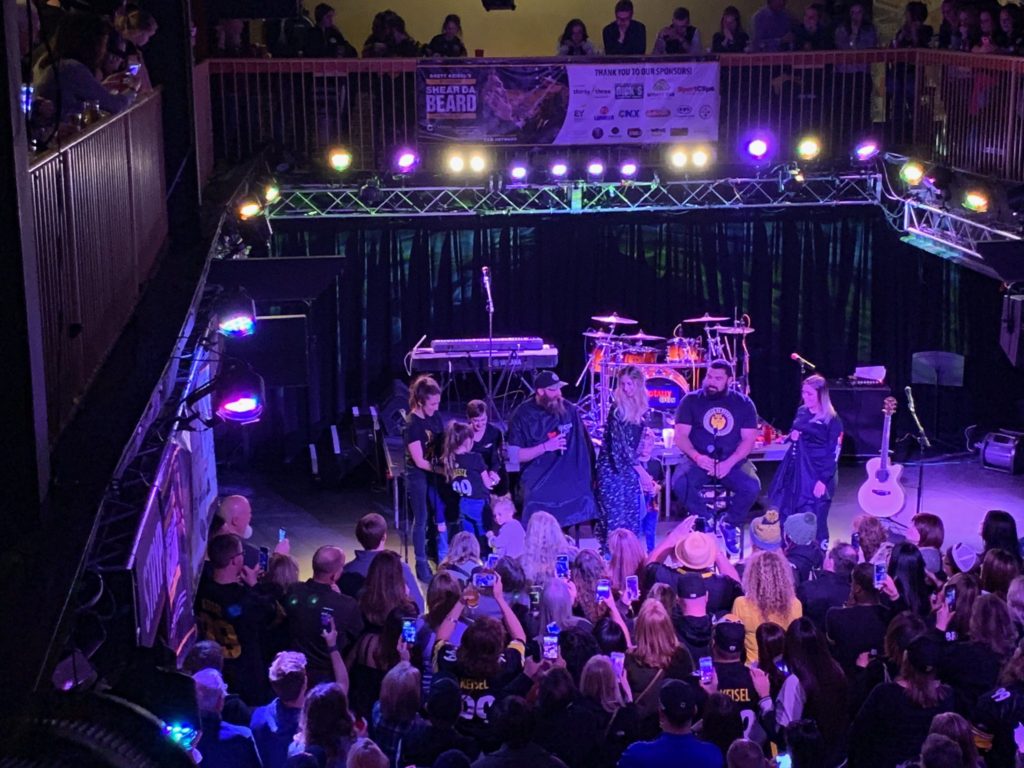 Da Kids and Children's Hospital:

Venue:
Special Guest and fellow shearee:
Cam Heyward
Host extraordinaire:
Randy Baumann, WDVE.
Event organizer:
Michele Rosenthal
Photographer:
Karl Rosen
View more of his great pics at Steelers.com.
Da Fans: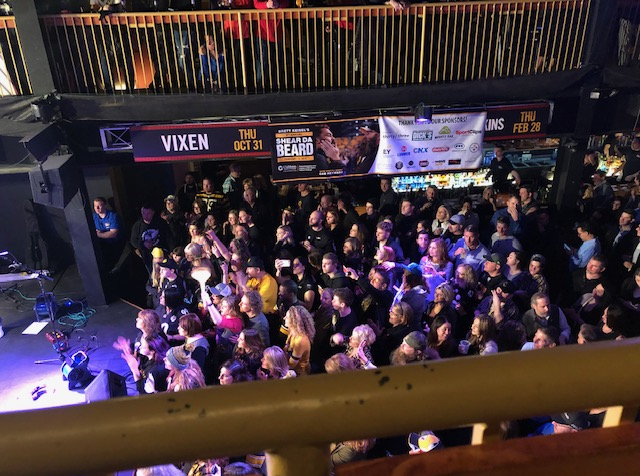 Thank you DaBeard nation for once again opening your hearts and making this a SOLD OUT event to benefit Children's Hospital!
See yinz for #ShearDaBeardX!