Ring that bell!
Posted On October 7, 2017
Brett stopped by Magee Womens Hospital of UPMC to kick off Breast Cancer Awareness Month and it just happened to be a very special day for this beautiful lady: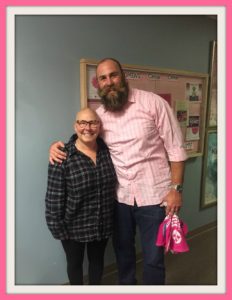 Awesome stuff today with @UPMCHealthBeat! I met so many tough women. This lovely lady "rang the bell" on her last day of chemo. – Brett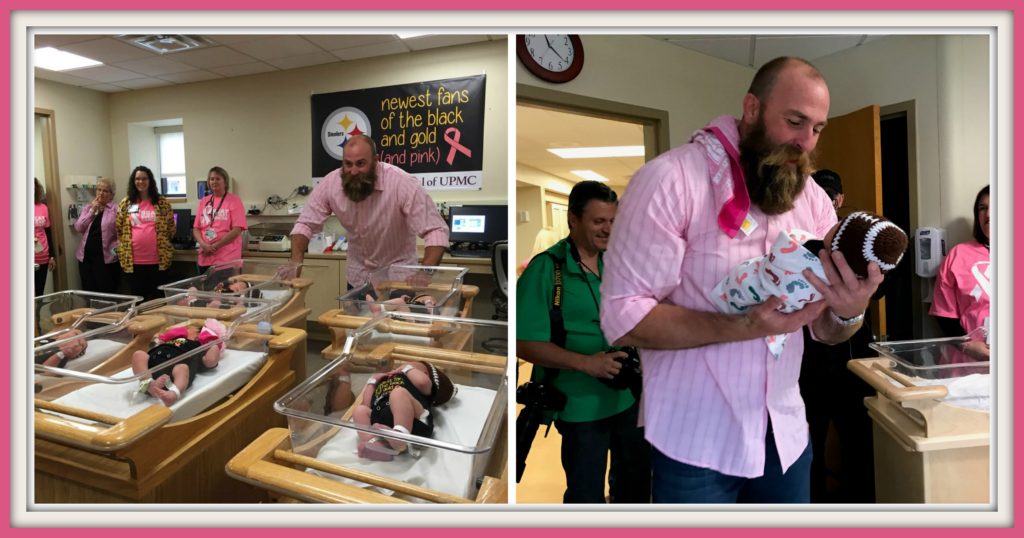 Meeting his newest fans!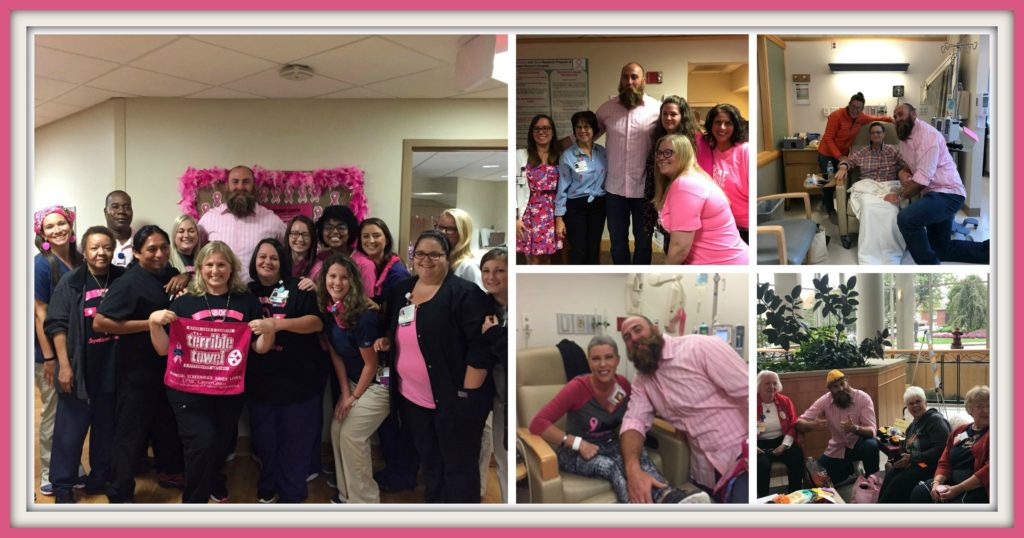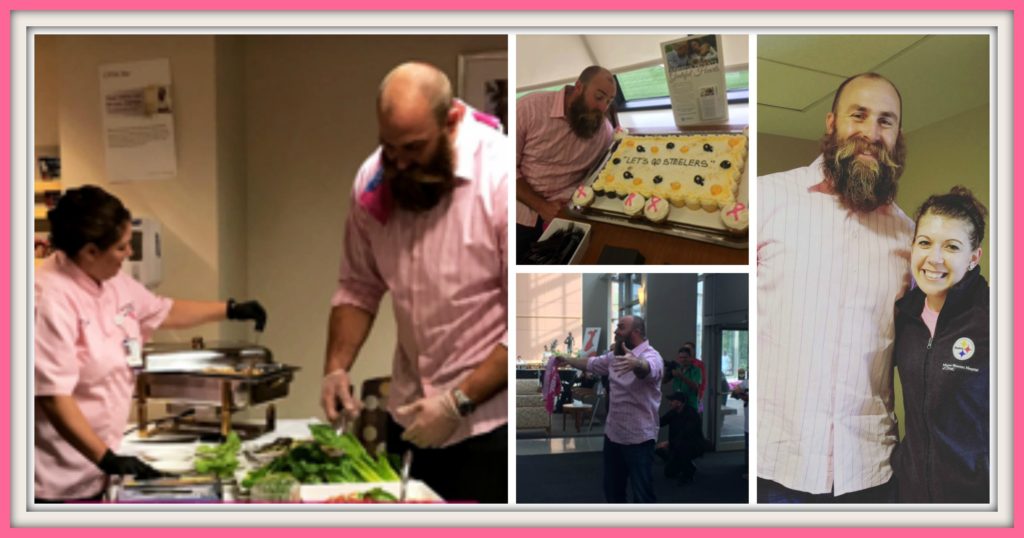 From assisting with an Oncology cooking demo, visiting newborns, ringing the bell on chemo, enjoying some Steelers cake, modeling the latest Magee Knitters creations and more importantly…meeting the amazing staff at Magee and the tough women battling breast cancer, Brett had an inspirational day honoring Breast Cancer Awareness Month!
Thank you to UPMC HealthBeat for the photos and for a great day!