Join Keisel before tonight's game…
Posted On October 1, 2015
And, it's not just any game ..it's Steelers- Ravens game day!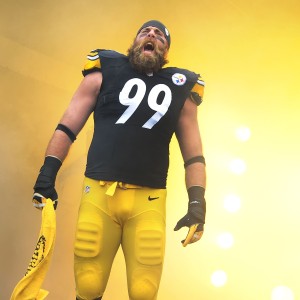 Heading to the game? Stop by and visit Brett.
He will be on Art Rooney Ave. at 6:30 p.m. tonight for the Journey to Super Bowl 50. Join him for fun contests, great prizes with Courtyard Marriott for their Suite Stadium Contest. #SuiteSB50Contest.
Don't miss a chance to visit with Da Beard and learn about the SUITE Stadium Contest! It's a great one!
Keisel joined the The Fan Morning Show to discuss the big game and his appearance tonight.
Listen to the interview HERE.
Highlights:
On the Steelers- Ravens game:
"I've always said it's the greatest rivalry in the NFL.
It's always kind of a bloodbath, it's always physical, it's always nasty. There's always extra curricular things going on in between plays and after plays.
Is it tough to watch games and not play:
It's tough. That's been a whole new experience. The first game was difficult. It's getting better as each game comes and goes. Now, waking up Monday morning…I feel fresh and chipper and ready to rock and roll. It's like I stayed at the Courtyard the night before.
On the changes Keith Butler brings:
They've changed things up a little bit. I think Coach Butler has done a great job. I've been impressed with Tuitt and Cam. Shazier, up until he got injured, was really playing tough.
On Michael Vick and his huge shoes to fill:
I have confidence in Michael. I'm excited to watch him get out there and get some action tonight. Obviously losing Ben is a big blow. You always know you have a chance to go to the Super Bowl when you have Ben.
On the "new" NFL:
I miss the old one. I guess you can call me old school in that way. That's why Hines Ward was so great was because he'd come across the middle and get drilled and catch the ball and get up in smile in the defender's face.
What if Coach Mitchell stops by tonight and says "we need you tonight".
How many snaps can you go cold tonight:
Oh, I got 30 snaps in me. I got 30 in me.
He'll be waiting Coach Mitchell!
Brett also appeared on KDKA to discuss the PRIMETIME game and to announce the Suite Stadium Contest: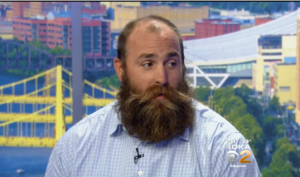 Win Tickets To Super Bowl 50
The new NFL season just kicked off, but fans are already focusing on Super Bowl 50.
It promises to be an action-packed event and you have the chance to be right in the middle of it all.
Keisel knows what it's like to be in a Super Bowl.
"I've been lucky to be there three times and play in it and it is by far my greatest achievement athletically in the world because it's the ultimate game, the whole world is watching," he said.
The whole world will be watching again this year, during Super Bowl 50.
While Keisel won't be on the field, he will be involved.
He's currently working with Courtyard Marriott to promote the Suite Stadium Contest.
One lucky fan and three friends will win a trip to San Francisco, where they'll spend the night at Levi's Stadium.
"Fans will win, they'll get a chance to go there, stay the night in the stadium and wake up in the morning there at Super Bowl 50 ready to watch the game. So, it's pretty cool. Hopefully, the Steelers are there too.
It's easy to enter too. Just visit the contest website here.