Fan Friday- Youth Style
Posted On September 4, 2015
99 takin' it to Da House:
I hope you can take a minute to check out my son's awesome play over the weekend in his youth football league.  We hope he makes the original #99 proud, he wears your number with pride!! — Michele Panepinto, Aaron's mother.
Future Steelers: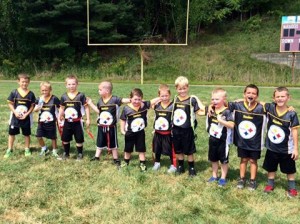 Rebecca Hall Duffy sent this photo of a tough looking bunch of kids. Coach Tomlin may want to send a few scouts to check them out!
99 is everywhere: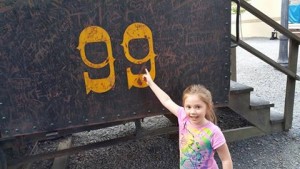 99 is her favorite! — Jamie McLallen Gerkin