Da Beard Nation comes up HUGE for Da Kids
Posted On February 6, 2015
Shear Da Beard Part Five raised more than 67,000 for Children's Hospital of Pittsburgh UPMC!
Thank you Da Beard Nation and Steeler Nation for making this big donation possible!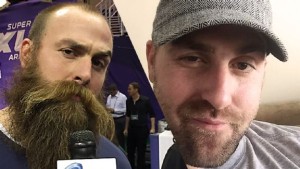 From Scott Brown, ESPN.com:
Brett Keisel shaved his beard and raised more than $67,000 for Children's Hospital of Pittsburgh.
Parting ways with the thick beard that has become part of his identity is never easy for Pittsburgh Steelers defensive end Brett Keisel
But he had 67,000 reasons to sport a new look Wednesday night after celebrity barbers like Steelers safety Troy Polamalu and former teammates Aaron Smith and Casey Hampton cut off one of the most visible beards in all of sports.
that's saying something."
Keisel has raised more than $250,000 for the Division of Hematology/Oncology, according to Children's Hospital. He also regularly visits patients at the hospital.
"Over the years, Brett has been a true champion for the kids at Children's Hospital, and he has a special place in our hearts," said Christopher Gessner, president of Children's Hospital. "He's helped raised money for our cancer research programs, helped support our Free Care Fund and brought endless smiles to our patients with his visits. His heart is bigger than his beard, and that's saying something."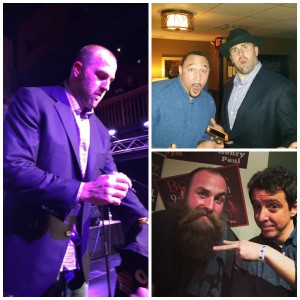 Shear Da Beard chatter:
Why We Love Sports Today: Steelers' Brett Keisel shaves beard to raise $67,000 for Children's Hospital of Pittsburgh.
Randy Baumann, WDVE:
Brett Keisel is the man. $67k for Children's Hospital. 
Look who's doing the Pose, it's Brett Keisel! He looks different without his beard. Great time at Shear the Beard last night
Karen O.:
Thx 4 the great show & the autograph. No bigger heart & better role model 4 my students-true hero 4 kids.
Norma Kurhansky:
Such an awesome thing for not only the players but the fans to come together for a great cause. Steeler Nation is the best!! Hats off to you Brett Keisel AND TEAM!!!!!
Christine Fortson Meukel:
Outstanding so proud you are a STEELER – my son is alive because of donations made to CHP. Thanks Brett Keisel!!!
Larry Barone:
Keisel is just an outstanding guy. My son is a cancer survivor, and it's partly due to donations from Shear Da Beard. I know he's a great athlete but he's an even greater man!
After last night its easy to see why The Burgh is The City of Champions in more ways than on the field!
Stop by Brett's official Twitter and Facebook pages to read more!