Da Beard sightings
Posted On October 13, 2015
Brett is always one to support his teammates…
He attended Cam Heyward's "Steel and Steaks" last week: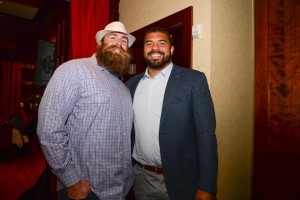 From Cam's Foundation, The Heyward House:
Thanks for supporting us last night, you can really work the crowd. You are truly a legend both on and off the field!
Thank you. I had a great time. Proud of Cam Heyward and his involvement in the community. – Keisel
Next up was joining Aaron Smith and family for the annual Leukemia and Lymphoma Society 'Light the Night Walk' at Heinz Field.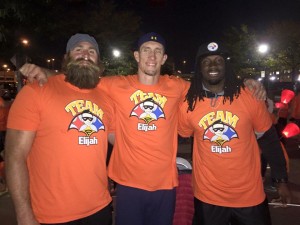 Watch a quick video from the walk HERE.
And, tonight he attended the Dapper Dan Kickoff for a Cause…