Da Beard rappin' for a great cause
Posted On February 2, 2015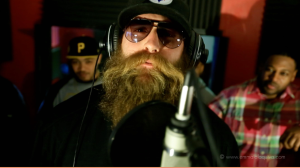 Yes, you read that correctly…Da Beard is now a rapper! Don't worry, he hasn't changed occupations, but he recently tested his rapping skills in a video to benefit the Epilepsy Foundation.
Brett teamed up with Emmy Award-Winner, Emmai Alaquiva, along with some other familiar faces to film the video. Yep, Keisel (and more) on the mic!
The video has not been released yet, but Emmai assured me "Brett smashed it today in the recording studio."
We will post the video, once it is available.
Da Beard rappin' for the Epilepsy Foundation….how could it not be a hit?
Stay tuned….Da Beard is comin' to a mic near you SOON!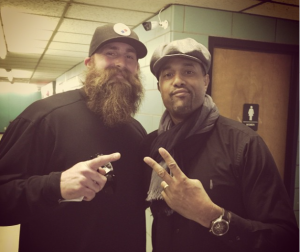 Thank you so much to Emmy Award-Winner, Emmai Alaquiva for all the information and photos. Take some time to check out his website for all his amazing work! You can also follow Emmai on Twitter and Instagram at @Emmai_Alaquiva.