Carrying on the legend of 99
Posted On August 3, 2015
Thanks to this adorable and tough group of lil' 99's for carrying on the legend of 99!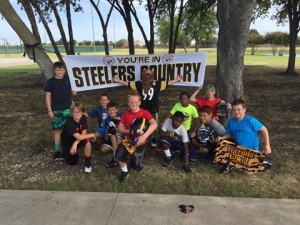 Saturday Mini Steelers practice, the kid that made the last play of day earns Da Beard in honor of Brett Keisel!– Patrick Sowers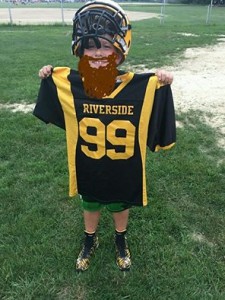 Pretty stoked. The D line legend lives on! — Trisha Grisko
Black and Gold AND a beard! Great start mini 99!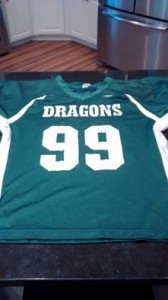 We just picked up my sons peewee football uniform and received #99, GO DRAGONS!!! — Allison Young-Cota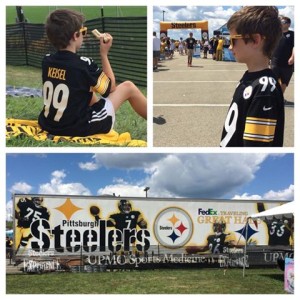 Sunglasses √, Sun √, Snacks √, Steelers Training Camp √, 99 jersey √.
Yep, Cheri Sharpless' son is ALL ready to represent Da Beard at camp!