Shear Da Beard: It's all about the kids
Posted On February 17, 2018
Brett grows his world famous beard all year and then, in Keisel fashion, he invites any and all to witness the shearing of DaBeard. All to raise money for da kids at Children's Hospital.
This year was no different.
Well, it was a little different. This year fans witnessed a DUAL shearing. Penguins legend, Phil Bourque graciously agreed to have his beard sheared along with Keisel.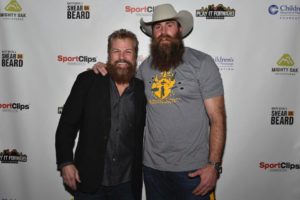 #ShearDaBeard was amazing! Thanks all. Can't even explain. You had to be there. – Brett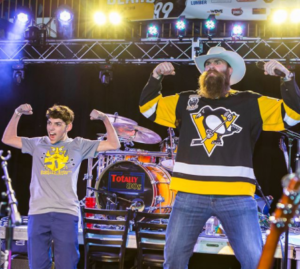 From Children's Hospital:
 Wonderful night of support for our cancer programs at Children's Hospital at the 8th annual Shear Da Beard hosted by Brett Keisel. A sold out crowd filled Jergels getting to watch players such as Cam Heyward, Ben Roethlisberger, and James Harrison shear the beards of both Brett and Penguns radio analyst, Phil Bourque! Thanks to everyone again for their support for the event and for featuring one of our amazing patient ambassadors, Nick! #ShearDaBeard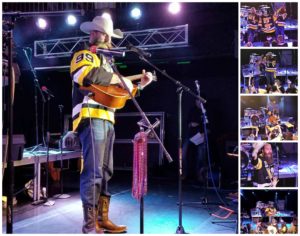 The Terrible Towels were waving, the entertainment was going strong, food and drinks were flowing, fans were cheering….
And, then reality set in for DaBeard and Bourque: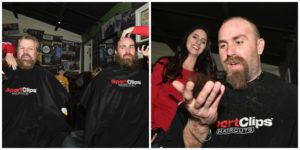 Their famous beards were no more…thanks to the help of celebrity barbers and SportClips: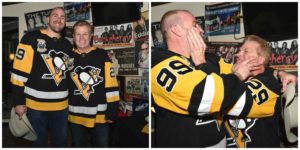 View more photos from the one-of-a-kind event. We will be adding more so check back.
Watch video footage of the event courtesy of the Steelers.
A big thanks goes out to ALL of the Shear Da Beard Sponsors: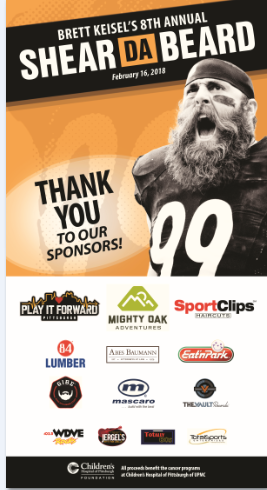 Photos: Colleen, The Pittsburgh Steelers, Children's Hospital, and Brett.