Courtyard Marriott Suite SB 50 Contest
Posted On October 2, 2015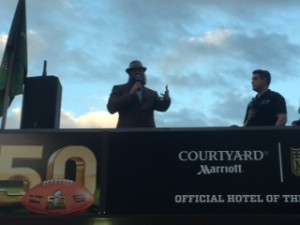 Brett hosted a fan tailgate, along with Courtyard Marriott, before the Steelers game on Thursday.
There was a fan Q & A session, contests, prizes and of course selfies with Da Beard!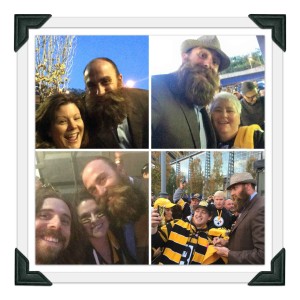 He also announced a once-in-a-lifetime contest Courtyard Marriott is holding for fans…
Win Tickets To Super Bowl 50
The new NFL season just kicked off, but fans are already focusing on Super Bowl 50.
It promises to be an action-packed event and you have the chance to be right in the middle of it all.
Keisel knows what it's like to be in a Super Bowl.
"I've been lucky to be there three times and play in it and it is by far my greatest achievement athletically in the world because it's the ultimate game, the whole world is watching," he said.
The whole world will be watching again this year, during Super Bowl 50.
While Keisel won't be on the field, he will be involved.
He's currently working with Courtyard Marriott to promote the Suite Stadium Contest.
One lucky fan and three friends will win a trip to San Francisco, where they'll spend the night at Levi's Stadium.
"Fans will win, they'll get a chance to go there, stay the night in the stadium and wake up in the morning there at Super Bowl 50 ready to watch the game. So, it's pretty cool. Hopefully, the Steelers are there too.
It's easy to enter too. Just visit the contest website here.
Thanks to Courtyard Marriott for the fan fest and for the amazing contest!
A few more fun fan photos…
From Erin Hazzard: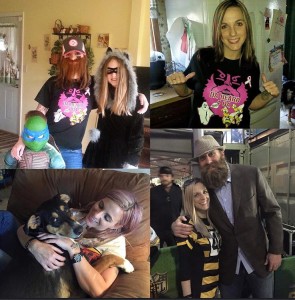 Brett, I about fell over when your Facebook page and website shared the picture of me wearing Da Beard 4 Da Boo ??'s last year. I just had to dress as you for Halloween too. Meeting you last night about killed me. I can not believe that I was blessed with the honor of even being able to ask you a question, much less be able to actually have a conversation with you and get a picture. I was just happy to be in your presence. I can not describe how much it means to me that you took even a second out of your day to acknowledge me. You are truly an inspiring person and meeting you last night solidified how genuine and awesome I thought you were. I have so much respect for you and everything you do for children. You were amazing with all of them last night. It melted my heart. You are an amazing human being. I also want to let you know how awesome EVERY single person that worked at the booth, and the nice woman that pointed me out to was. Just the nicest people, really. You may never see this, but hopefully many do so they know just how great of a person you are on the field (I'd really like to see you back on the field), off the field, and in person. Bless you Brett.
 PS. That is my dog Keisel. He's not quite as nice as you, but I still love him.
The best Anniversary EVER!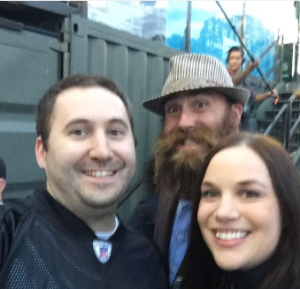 "I'm just going to leave this right here. #fearthebeard bkeisel99 #bestanniversaryever #steelers…" – Lauren Marie
Da Beard Tips: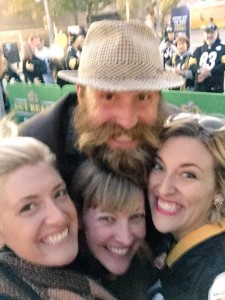 "Great meeting you yesterday! Thanks for #dabeard tips and tricks, eat deer meat and use Head and Shoulders, can't wait to pass this on to my clients!" – Amber Skrzypek
View many more photos HERE.