keisel_admin
keisel_admin's Latest Posts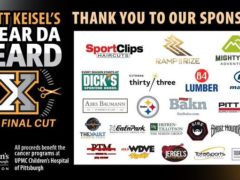 HUGE THANK YOU to our amazing sponsors of #ShearDaBeardX!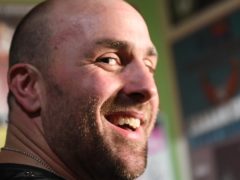 From Teresa Varley. Steelers.com: With the final snip, the last cut, the one last shear, it was so long to a legend. Yes folks, it's true. Brett Keisel's beard is gone. And we don't know if it will ever return in its full glory. The beard that became famous, that had a life of its […]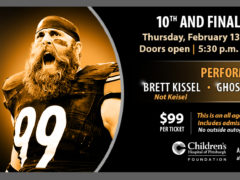 Event information: ✂ Tickets: Purchase tickets or donate to Children's Hospital in honor of the event HERE. Don't wait too long…tickets sell out fast and this is your last chance to witness the legendary event. Date:  Thursday, February 13, 2020 Location: Jergel's Rhythm Grille Time: Doors open at 5:30 p.m. Entertainment: Brett Kissel (not Keisel), Ghost […]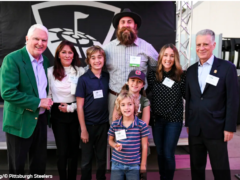 From Teresa Varley, Steelers.com: If you know Brett Keisel, or even have met him once, there is something you immediately notice. And no, I am not talking about his amazing beard. I am talking about his heart. Keisel is one of the most caring, giving human beings you will ever come across and that is […]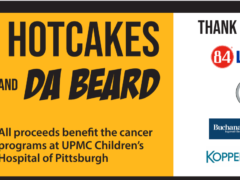 Da Beard and Bakn celebrated tonight with a Halfway to Shear Da Beard party. Check back for photos and news! This celebration would not be possible without the following amazing sponsors:
Congratulations to Torey Spellman! She is our 919th emailer and wins the signed mini helmet. Thank you all for entering the annual contest. The participation grows each year. Brett appreciates all the birthday wishes: Thanks for the birthday love everyone. Very grateful to see another year. #41isnew21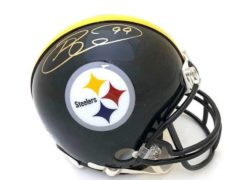 Wishing Brett a very Happy Birthday! Today is Brett's Birthday, but YOU could win a present! Help Da Beard celebrate his Da Birthday! They say "age is just a number"…but it could be your lucky number! If you are the 919th emailer (Brett's birth month and day), you will win a signed mini helmet It's that simple…just […]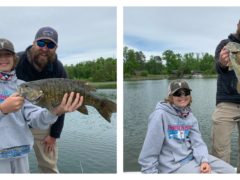 Happy Fathers Day 2019! #HookedUp @MossyOak @FieldStreamShop Wishing everyone a very special Father's Day!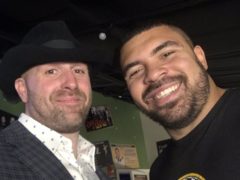 Huge THANK YOU to everyone who traveled from near and far to make it to #ShearDaBeardIX. What a night!! Thanks for showing up for the kids fighting at @ChildrensPgh. Big thanks to Cam Heyward! #ForDaKids Giving thanks to those who make this event possible: Our Sponsors: Learn more about our sponsors: Citrone Thirty Three Foundation, […]