keisel_admin
keisel_admin's Latest Posts
Thanks for teaching me about the outdoors, Dad! Happy Father's Day!  Field & Stream Shop #WhereTraditionsBegin #HookedUp Thanks for teaching me about the Outdoors Dad! Happy Father's Day! Field & Stream Shop #WhereTraditionsBegin #HookedUp Posted by Brett Keisel on Sunday, June 17, 2018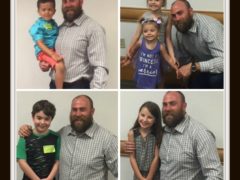 Children's Hospital patients participated in a patient champion medal ceremony to celebrate the third annual Walk for Children's. Medals were given to the patients by Brett! View more photos on the Children's Hospital Facebook page. Check out photos from last year's event.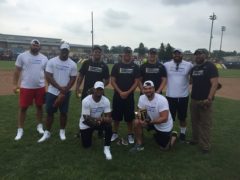 And brings a few friends… Ben held a Celebrity Softball Game at his hometown baseball field to benefit both the Ben Roethlisberger Foundation and the Findlay Athletics Department.  Brett joined in on the fun manning first base like a champ!   One of these guys was on the winning team…#DaBeard Read more on this great event over at Ben's […]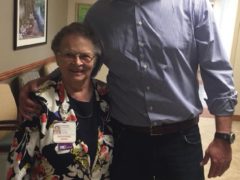 Nurse's Week is here and DaBeard was on hand to get the celebration started! Nurses are the ❤ of healthcare. May 6th starts#NursesWeek. Today with my friends at UPMC we made it #HugANurseDay. Pictured is Sister Carolyn. She became a nurse in 1959. That makes 59 Years of helping others! Honored to meet her and many other great nurses today. […]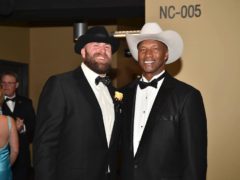 From Teresa Varley, Steelers.com: View photos! More to come! Brett Keisel was honored by Mel Blount for his commitment to help kids. Mel Blount puts a lot of thought into it. He doesn't just randomly select an individual to honor because they are a fan favorite, but rather finds someone who is making an impact, […]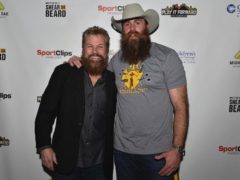 Brett grows his world famous beard all year and then, in Keisel fashion, he invites any and all to witness the shearing of DaBeard. All to raise money for da kids at Children's Hospital. This year was no different. Well, it was a little different. This year fans witnessed a DUAL shearing. Penguins legend, Phil Bourque […]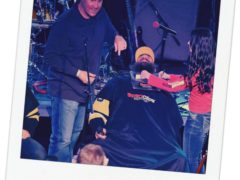 Thank you to all of Brett's friends, coaches and teammates who came out to help Children's Hospital last night!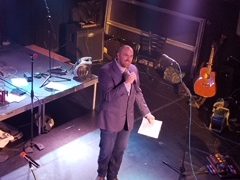 The reveal…. Double reveal…. Phil Bourque looks pleased with his newly sheared look! View a few more photos. More to come!!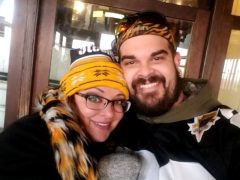 Shear Da Beard is a one-of-a-kind event that brings fans together to raise money for the amazing kids at Children's Hospital, and oh yeah…to witness a beard shearing (or two this year). Tom Jordan attended the event four years ago and well, we'll let him tell the rest: From his email: As every year the […]