You never know who you will find on Rooney Avenue…
Posted On October 3, 2016
Brett surprised fans with a pre-game appearance:
Thanks #SteelersNation for saying hi to me tonight before the game. Fans from all over the earth are here to cheer on DaSteelers! – DaBeard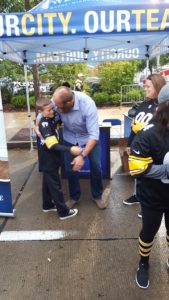 This smile so warms my heart! Thanks Brett! – Jamie, with her son Burke. They traveled all the way from NC and were thrilled to see 99!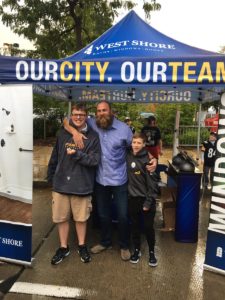 Nice seeing you my best friend and my best buddy!- Ryan Chepkevich
View more photos HERE.