Time to get green and beardy!
Posted On March 5, 2016
Brett's Da Beard Gear has been busy…which is a good thing for Da Beard Nation!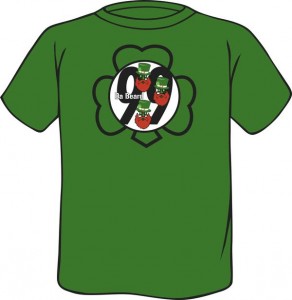 It's that time of year again! March has rolled in and we are rolling out another Da Beard St. Patrick's Day t-shirt. There is a limited supply so get em' while we still got em'!  We will also be throwing in some signed items with a few random orders!