This bearded guy loves Da Pens!
Posted On May 6, 2016
The Pittsburgh Penguins defeated the Washington Capitals last night, and of course Da Beard was there to cheer them on to an overtime victory!
Great night to be a Penguins fan! Yinz Rock! – Da Beard
From the Steelers: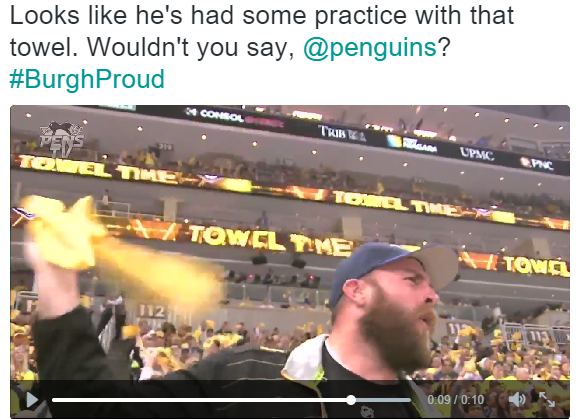 To watch the video, click on the link to the right, under Keisel Kam.
From the Pens PR team:
Our buddy @bkeisel99 is here and is waving his yellow towel at expert level. He was just shown on the big screen. Fans go crazy. #BurghProud
And, from Pam Chvotkin:
#Steelers alum @bkeisel99 in the building. He's cranked, complete with rally towel in hand. Crowd went nuts #CapsPens