"The beard has been a hairy beacon for Steelers fans"
Posted On January 23, 2015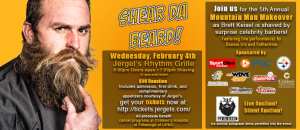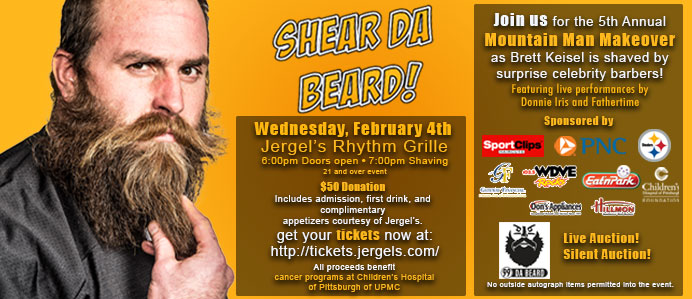 Brett 'the Diesel Keisel…#99 forever a Steeler.- Randy Baumann, WDVE
Brett joined the WDVE Morning Crew today to talk about his upcoming event, Shear Da Beard, and more.
Tickets are still available for the February 4th event. This may be the FINAL shearing of Da Beard, so don't miss out.
"The beard has been a hairy beacon for Steelers fans." — Randy Baumann, WDVE.
Keisel said the event will be EPIC and LEGENDARY. Possible guest barbers will include, James Harrison, Troy Polamalu and Aaron Smith-to name just a few. Brett's teammates and coaches always come out in full force to take a swipe at Da Beard.
More on the event:
"I've really been practicing up on my guitar with all this down time. Last year I played "Ring of Fire" and I'd only been playing like 2 weeks."— Keisel
Brett also talked about his dog "heckling" him (ouch), DeflateGate, the state of the NFL, Keith Butler, Dick LeBeau and more. Listen HERE.