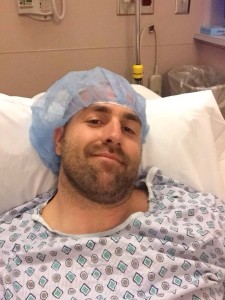 Morning! Had a procedure to clean up my shoulder. Shout out to all the kids out there on a hospital bed. – Brett
Evening update:
Steeler Nation was definitely thinking of Brett today after he tweeted his "Surgery Selfie".  They were also thinking of all the brave kids who were also undergoing surgery today or spending time in a hospital.
God speed in your recovery, and those precious children. Amen! — June Oliver
That's the best shout out ever! I hope you have a speedy recovery! — Denise Johnson Koch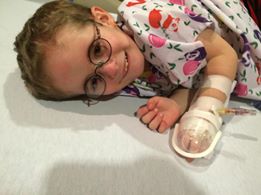 He has had 11 surgeries so far and feels your pain. He wishes you a speedy recovery! He's one of the little guys in the Thank You" video for shearing your beard! — Liz McNulty
Get well soon and thank you for all you've given to us Steeler fans!- Barbara Garner
Praying for your recovery and those of kids everywhere! Very sweet of you to think of others at a time when you are undergoing surgery yourself! – Ellen Icochea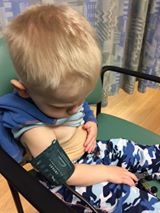 My little man had a procedure today too! – Leah Peifer Stoneroad
Best wishes for a speedy and complete recovery. Kudos for showing hospitalized kids that adults can go through hospital procedures, too! You are such a giving and compassionate man!- Janet Daniels
Praying for your recovery and those of kids everywhere! Very sweet of you to think of others at a time when you are undergoing surgery yourself! – Ellen Icochea
#GreatFace ! – Sally Wiggin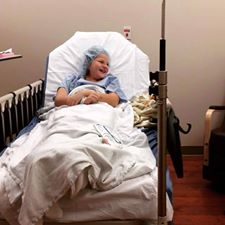 Praying all goes well! This is my sweet niece Ciana going in for a biopsy this morning. – Colleen Gagliardi 
Brett, best wishes for a speedy recovery. Praying to see you back on the field this season. You are a true role model on and off the field. Thanks for all you do for kids and your community! – James Riggins
You sir are a true champion for kids. Heal well, buddy! – Andy Nies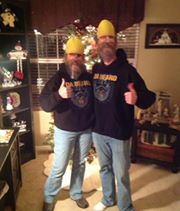 Wishing you a very speedy recovery! – Michelle Lange Sawyer
The Steelers hopefully will bring you back. The NFL needs an athlete and great role model! – Jackie Waite
Praying we see 99 for one more year! Thanks for giving a shout out to the kids who deal with surgeries at such a young age. – Hannah K.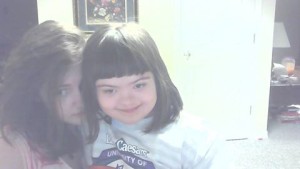 My little one also had a procedure. Spent the night at Children's Hospital ICU and is now home asleep on the couch. She is a real trooper! Best wishes to you! – Elaine Donnelly Carcaise
I've never been a fan of football or any other professional sport. While other kids were playing catch with their dads, I was hunting or fishing with mine. Well one day I was scrolling through my feed and I saw a story about a football player that takes disabled kids fishing. That got my attention. I watched the clip and it choked me up. That's not easy to do. I read up on this fellow and saw how much he does for kids. Wow. What a relief! With so many celebrities nowadays acting in the most disgusting manner, it's very refreshing to see some one who hasn't let their fame cloud their perception of what is good and what is not. I'm a nobody and I know that my opinion is shared by countless others, therefore not special in any way, but I just wanted to say thank you for being a good human being and restoring my faith in humanity. Bless your heart.– John Cornman
John, we appreciate your message! If you are ever inclined to join a fan base-Steeler Nation would be a great one to choose!
Thanks to EVERYONE who took time to wish Brett and the kids well. Brett appreciates all of you!
Tags: surgery selfie