Striking a pose with Da Beard
Posted On July 15, 2016
Brett attended the Children's Hospital Medal Ceremony  awhile back and was happy to get a chance to catch up with Jayme Flock.
She was one of the special kids Brett met through his Shear Da Beard event.
Jayme will soon be competing in the Pre Teen American Miss Pageant, so naturally Da Beard had to help her…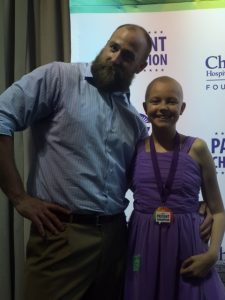 Strike a pose!