Legends gather for the annual HOF dinner
Posted On August 8, 2015
From Teresa Varley, Steelers.com tonight: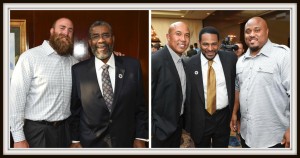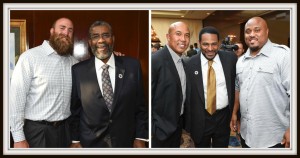 It was an evening for sharing memories at the "Jerome Bettis: Behind the Steel Curtain" dinner.
It was like a family reunion for Jerome Bettis on Friday night, gathering with many of his former Steelers teammates at the McKinley Grand Hotel in downtown Canton, Ohio, on the eve of his Pro Football Hall of Fame Enshrinement.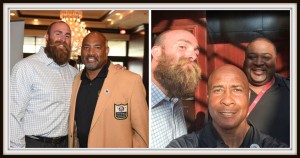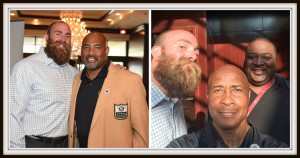 It was a chance to reminisce, to share stories of the fun ride they had as teammates, friends, and in some cases Super Bowl XL champions. And the stories, they sure did flow.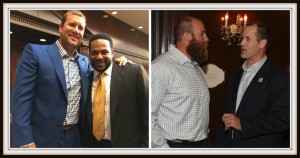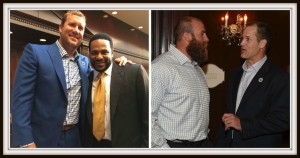 More than anything, though, it was a chance for those former teammates to let Bettis know how proud they are of him for being a member of the Hall of Fame's Class of 2015. It was a chance for them to share their appreciation for what he brought on the field, and off the field.
View more photos HERE.
Listen to Brett's congratulatory message to his friend 'Bussie' HERE.