Keisel Klaus is coming to…
Posted On December 17, 2017
…town, well…to Field & Stream!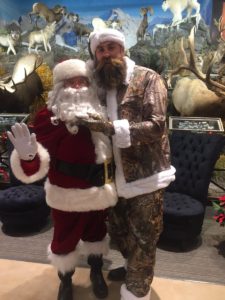 Brett made a surprise appearance as Keisel Klaus at the Washington County Field & Stream on Saturday.
Santa's beard is the Standard! Thanks @FieldStreamShop for letting me join in the tradition. #theStandardistheStandard – Brett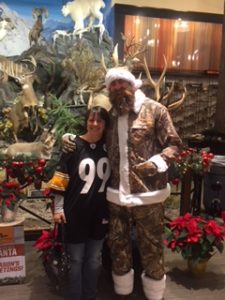 This lucky fan picked a PERFECT day to sport her 99 jersey!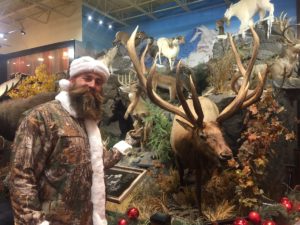 I like a diversified reindeer team!
Brett playing the role of surprise Santa is not new to him. Remember Undercover Santa?