Honoring Dan Rooney
Posted On September 17, 2017
Legends honoring a Legend: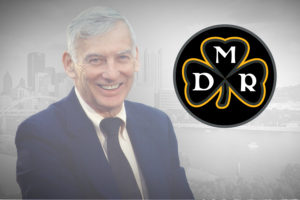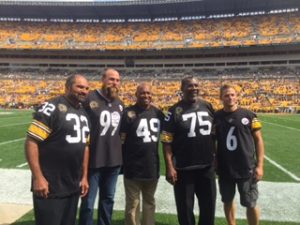 Bearded guy on the loose at Heinz Field for the Terrible Towel Twirl: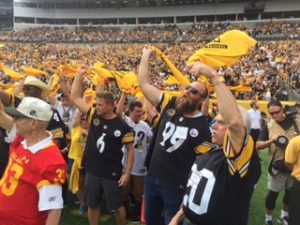 3 Beards: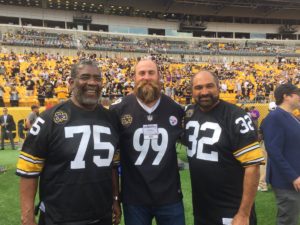 99 was a busy guy…
Game tips to Coach Tomlin: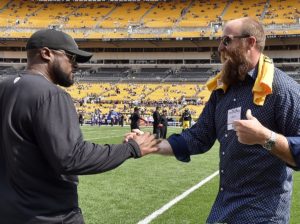 Photo: Matt Freed
Face Time with Fans: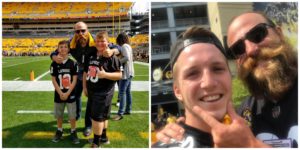 Left: Thank you Brett – Stacie Hunter Leone
Right: Met my role model @brett_keisel_ today. He also grabbed my beard. – sreeher14
Joining in with the Pittsburgh Symphony: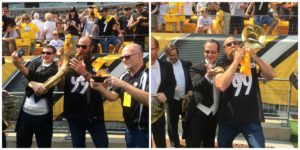 Media Relations: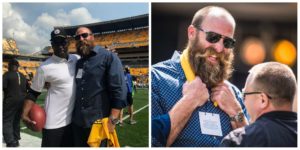 Thank you to Teresa Varley and the Steelers for the two photos above.
Good luck vibes to 7: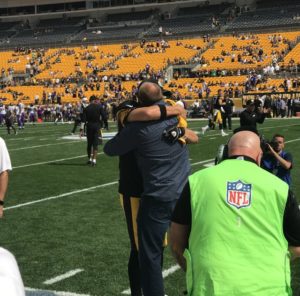 Brothers gotta hug!  Photo: Jeremy Fowler