Heath Miller announces his retirement…
Posted On February 20, 2016
…to Brett?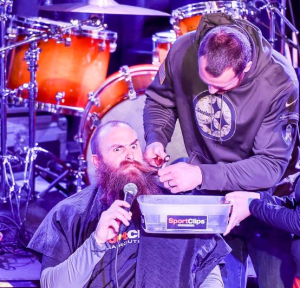 Heath just whispered in my ear he's retiring. – Brett
Well, maybe he whispered to others also!
From 83:
Today, I informed the Steelers of my plans to retire. I realize how extremely fortunate and grateful I am to have spent my entire career as a Pittsburgh Steeler. I would like to thank the Rooney Family, Kevin Colbert, Bill Cowher, Mike Tomlin, James Daniel and the rest of the Steelers organization for giving me the opportunity to live out my childhood dream. I will always cherish and value the special bonds that I formed with my teammates. It was truly an honor for me to take the field with them. I am also appreciative of my entire family and all of the coaches who helped me along the way. Additionally, I want to thank Steelers Nation, the best fans in the NFL!
Lastly, I owe the biggest thank you to my wife, Katie, and our four children for their unwavering support.
(From Steelers.com)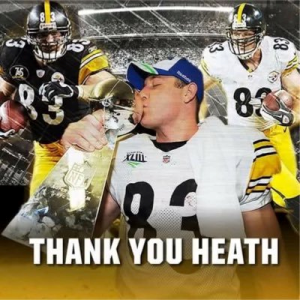 Read more via Steelers.com.