Fish on!
Posted On May 9, 2017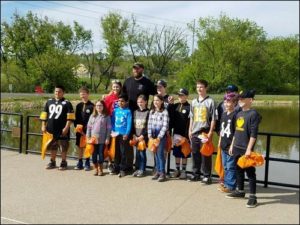 From the Cranberry Eagle:
Former Pittsburgh Steelers defensive end Brett Keisel was at the Graham Park fishing pond Tuesday afternoon for the Field and Stream youth fishing clinic.
"I love fishing," Keisel said. "I hope you kids grow to love it too."
Thirteen children ages 8 to 13 came out to throw lines and get angling tips from Keisel.
Registration fees from the clinic benefited the Dicks Sporting Goods Foundation.
Thanks to Field & Stream Shop and all the families that made today so much fun! #FishOn – DaBeard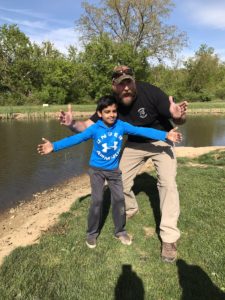 And, the fish was THIS big!
Awesome time fishing with @bkeisel99 Thank you @FieldStreamShop! – Rafeh Masood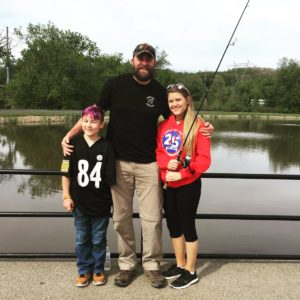 Fishin' with DaBeard
Thanks to @bkeisel99 and @FieldStreamShop for inviting some of our patients to a fishing clinic this afternoon! – Children's Hospital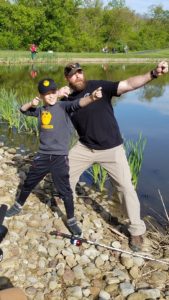 Burke and DaBeard demonstrating the bow and arrow celebration.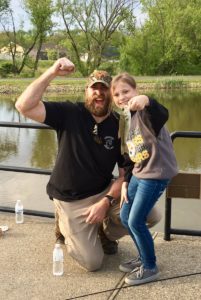 Thanks for a great night and waiting it out for JoJo's catch!!! – Kealie Barbiaux
Check out the custom DaBeard lures each child took home: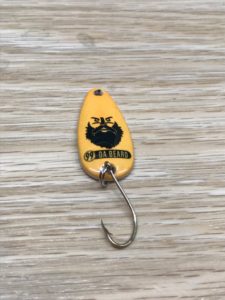 Fun day for Da Kids, DaBeard and for a great cause!