Da Beard takes over SB 50 Media Week
Posted On February 3, 2016
Super Bowl 50 is here…and you know what that means!
Here with Head & Shoulders as official Hair Correspondent at #SB50 Media Night ready to talk greatness w/ #NFL players! – Da Beard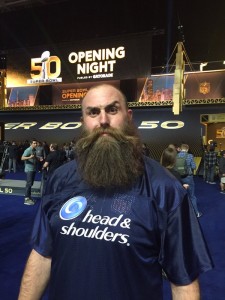 Da Beard is in Da House asking the tough questions!
Like, who has the best beard…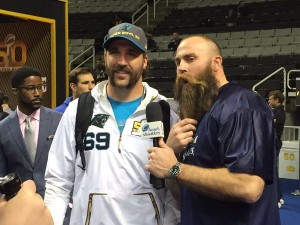 Da Beard or Jared Allen
(Photo: Explore The Mill)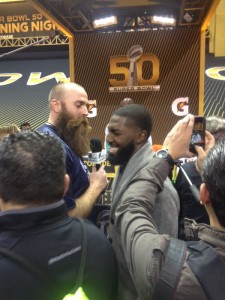 Da Beard or Greg Jennings
(Photo: Marcello Romano)
I think we all know the answer.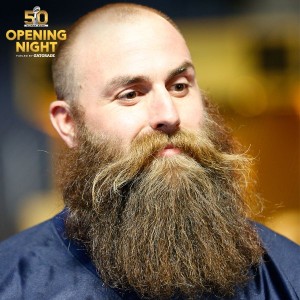 The NFL posted the winning photo, just in case you weren't sure.
Next question…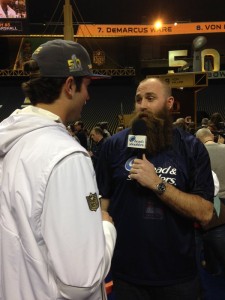 Why doesn't Brock Osweiler have a playoff beard?
(Photo: Rob Maadi Sports)
That was just Monday…
We will have MANY more photos and podcasts from Brett's Tuesday interviews tomorrow evening.