Da Beard + Da Smiley=$ For Da Kids!
Posted On December 12, 2014
It's official….the Da Beard Smiley Cookies are a HIT with Da Beard Nation!
And, with Coach Tomlin!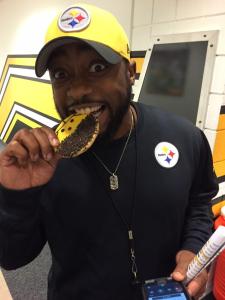 Brett captured a great photo of Coach enjoying a Da Beard Smiley Cookie!
Looks like he's really enjoying biting off Da Beard's head?
Thanks to Da Beard Nation for sending their photos: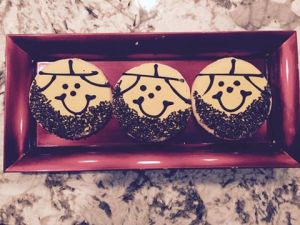 Santa is in for a special "Da Beard" surprise! These just arrived!!  Get Well Soon Brett!!– Marlene Greco Stevic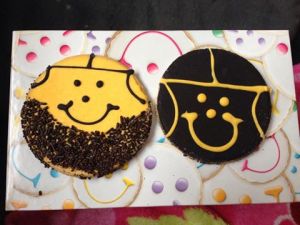 Purchased my Brett Keisel cookies!!!! — Sara Lynn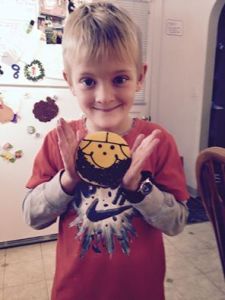 My son, Charlie got a package of "Keisel cookies" from his western PA grandparents this morning! We had a little Keisel for breakfast today. — Jillian Jacoby
Ready to order your limited edition cookies? Proceeds benefit Children's Hospital of Pittsburgh UPMC.
Order HERE.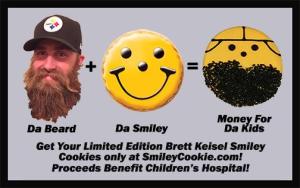 About The Author
keisel_admin