Community Spotlight: Steelers Think Pink
Posted On October 16, 2014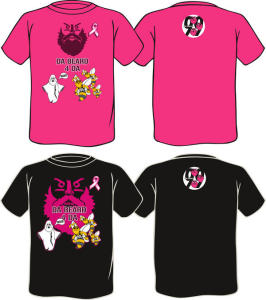 October is Breast Cancer Awareness Month….and the Steelers are going PINK to show their support.
From Teresa Varley, Steelers.com:
It's not often players in the Steelers locker room like to sport a color other than black and gold on game day, but during October players are more than happy to mix a little bit of pink in with their uniforms as they support Breast Cancer Awareness Month.
The NFL began their "A Crucial Catch" campaign six years ago to support the American Cancer Society's breast cancer screening program and to raise awareness. Part of that program is the NFL designating games for teams to wear pink gear, from gloves to cleats, and this Monday will be the Steelers official NFL Breast Cancer Awareness game when they host the Houston Texans at Heinz Field.
Along with wearing pink, the players are hosting events  to benefit Breast Cancer Awareness and Research.
Heath and Katie Miller will host Bid for Hope on Monday, Oct. 27 for the Glimmer of Hope Foundation's breast cancer research programs. Miller and some of his teammates will sign autographs for fans at the event, which helps to fund under-40 breast cancer research.
"It's surprising and crazy to think how many people you know who have been affected by breast cancer," said Miller. "Any way I can help out or we can help as a team, we are all for it. Our job is easy. We just show up and smile. The people behind the scenes do the hard work. They are out trying to raise money on a daily basis to make sure the money goes to something beneficial. They are the ones who deserve a lot of the credit for this."
Need to stock up on your PINK gear? Click on over to Da Beard Gear to order their new "Da Beard for Da Boo-Bees" tees. Order one of the new "Da Beard 4 Da Boo-Bees" tees and you could win an autographed pair of Brett Keisel's game gloves or a signed pink Terrible Towel!
In addition, Brett and the Da Beard crew will donate proceeds to the Glimmer of Hope Foundation.
"We did it two years ago and were able to donate $5,000 to Glimmer of Hope," said Keisel. "It's pretty special what Da Beard gear crew and Steelers Nation can do if we come together. It will be fun to do it again and help them out.
"Because of the people I met who fought through breast cancer and kicked it's butt, they inspired us and it's a way to give back."
Thank you to the Steelers, and to Brett and his Da Beard Crew for doing all they can in the fight against breast cancer!