Birthday contest update- Updated with winner
Posted On September 20, 2014
Thank you to all who entered the Da Beard's birthday contest!
Our winner is…Anthony Allessie from Virginia! 
Congratulations to Anthony! From the looks of his license plate…he's definitely a fan of 99!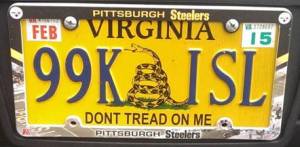 Brett appreciates ALL the Happy Birthday wishes he received yesterday:
"Thank you all so much for the Birthday love. It's been a great day!"
Also, thank you to Mindy Humpherys for the awesome cake we used for the Birthday Contest. She designed and made the cake for her son's Scout Banquet. Great work Mindy!
The birthday celebration continues…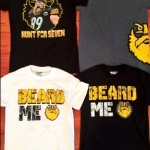 Brett and his Da Beard Crew are extending the "Birthday Specials" through the weekend:
To celebrate Brett's birthday, we are offering 15% off every *new* Da Beard Gear t-shirt as well as free shipping on all domestic orders.
You also have a chance to get your order completely free of charge!
There will be 5 lucky winners of the freebie merchandise!
As always, thank you for your business and good luck!
Grab your gear HERE.