Da Beard in Da House
Posted On August 20, 2015
Hines Ward opened a new restaurant, Table 86 by Hines Ward, and Da Beard was on hand to support his teammate and friend!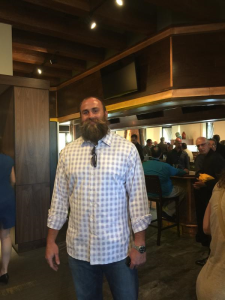 View information on Table 86 and their delicious menu HERE.
Photo: Table 86 (@Table86)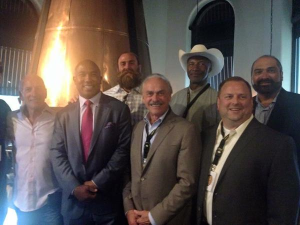 Rocky Bleier shared this great photo with Hines and friends.
Thanks to Gretchen (Mr. Bleier's website manager) for sending the photo!
And, today Da Beard stopped by training camp to check out the 2015 Steelers: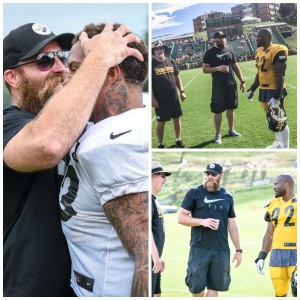 Photos: Steelers