SNF: Steelers vs. Panthers.
Posted On September 22, 2014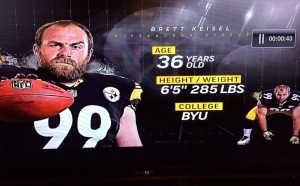 The Steelers went to 2-1 as they defeated the Carolina Panthers tonight by a score of 37-19.
Defensive turnover: √
Touchdown(s): √
Win: √
Special teams turnover: √
I think the Steelers hit every request on the wish list of Steeler Nation!
Great team win!
Tweet of the day:
"The key to life they say..is enjoying the little things…like Brett Keisel's beard" — Trey Wingo, (@wingoz)- NFL Live Host.
Another good one: 
"Brett Keisel is playing like he is 26, not 36!"— Gyan Mehta (@GyanMehta)
Impressed by Da Beard:
"Brett Keisel's beard is magnificent"—@SNFon NBC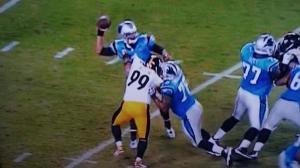 ESPN comment of the day:
"Brett Keisel gets a piece of Cam Newton!"
We will have much more on the win tomorrow! For now, you can view a few photos.