Ryan Clark announces his retirement
Posted On February 19, 2015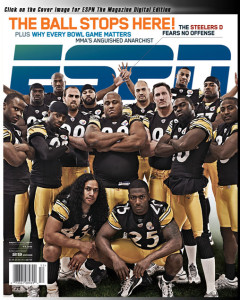 From Gerry Dulac, Pittsburgh Post-Gazette:
Former Steelers safety Ryan Clark said today he is retiring after 13 seasons in the National Football League – and he will do so as a Steeler.
That's where I made my career, that's where I became who I am. I was part of that with Troy (Polamalu) and Ike (Taylor) and Brett (Keisel). I want to go out with my guys.- Clark, on the Steelers.
Clark, who spent eight seasons and played in two Super Bowls with the Steelers, said he will have a press conference in Pittsburgh after March 11 to officially announce his retirement.
Shortly after the announcement, ESPN tweeted a message to welcome Mr. Clark to their family.
We wish Ryan the best of luck in his new career and we thank him for all the great NFL memories he provided!