Brett Keisel
Posted On March 11, 2015
The articles, tweets, Facebook posts and emails have been amazing to read. Steeler Nation truly is Da Best!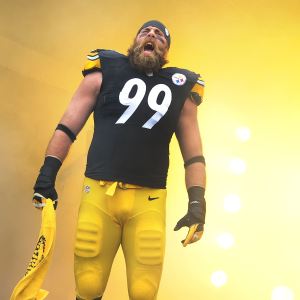 So much has been written and posted by the media and fans the last two days regarding Brett. I know it is tough to keep up, so we posted a few great articles you will not want to miss.
Click HERE to read several great articles on 99's career on and off the field.
Thanks to all you writers for expertly putting our thoughts into well-written words.
I promise, we will get fan comments, emails and some really cool graphics posted soon!