Golfing with good friends for a great cause
Posted On June 25, 2015
Brett attended Ben Roethlisberger's BRF Invitational on Monday at the gorgeous Treesdale Golf & Country Club . The event benefits the Ben Roethlisberger Foundation, which provides grants to many worthy causes, such as The Ronald McDonald House and The Make-A-Wish Foundation. Read more HERE.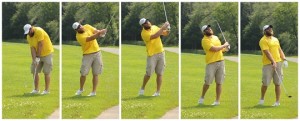 The Anatomy of the perfect swing!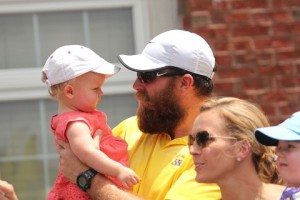 "Boy!! Uncle Brett SURE has a lot of hair on his face! I can't even find his chin in there!" – Baylee Roethlisberger
Photos: Damon Perrott at LydianLight.com
View more photos of Brett HERE.
View more photos from the event HERE.
Thanks to Erin, BigBen7.com for sharing all the great photos!
Thanks to Big Ben for another awesome golf outing and for supporting so many worthy causes!