GameDay Fun
Posted On October 23, 2017
Had a blast at the @Steelers #VirtualFittingRoom Sunday. Thanks to hosts @Visa & @PNCBank & everyone who came by!- Brett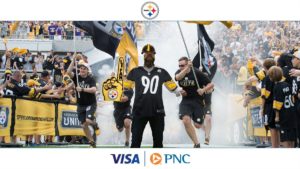 Brett hung out with some awesome Steelers fans before the game today. Fans were able to try on gear in an amazing virtual fitting room courtesy of PNC Bank and VISA.
Brett even got to have a little fun with it posing as TJ Watt!
We were thrilled to see super fans Scott Juba and his dad stop by and say hi: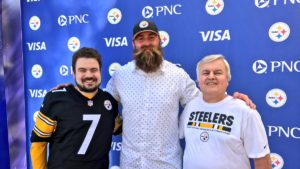 Also, thanks to Judy for checking in: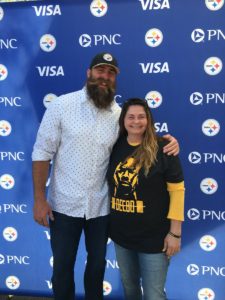 And, how about Wyoming representing: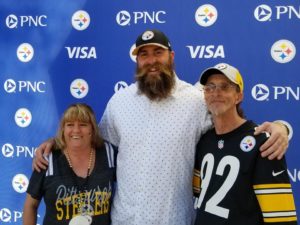 Talking about Wyoming: "Us Wyoming folk have to stick together." – Wendy Gillis Palmer
Kailey Slywalker may have been excited meeting Keisel: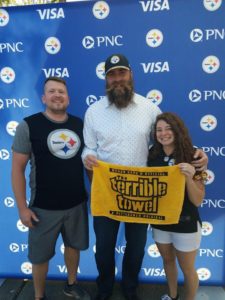 "It has been my dream for 27+ years to come to Heinz field for a game. Today my dream came true, and on top of that, I got to meet one of my favorite players! Thank you Brett Keisel for being so incredibly down to earth, and coming to Heinz Field to meet us fans. This is now my lucky terrible towel, you truly made my day that much better!!"
Another sweet message from @thedesignergals:
"You so rock, thanks for hanging with Steeler Nation and making our day. Just good to see you out and about. Still wish you were playing, but I know everyone has to retire something. You are my all time fav!"
No Erika, there's no crying in football!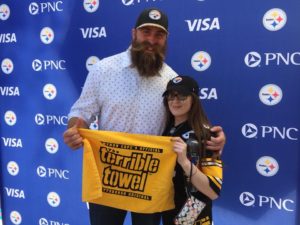 Just know I cried and couldn't even talk!! – Erika Elizabeth
More great shots courtesy of Steeler Nation: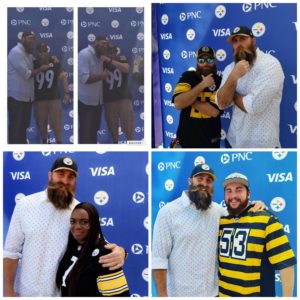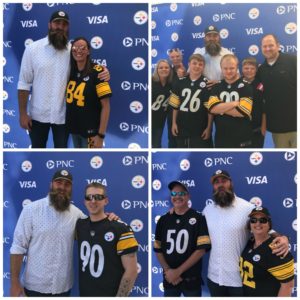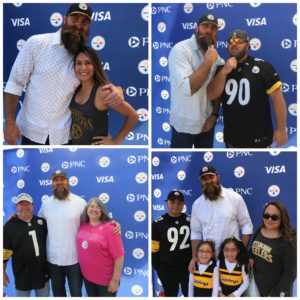 Thank you so much @bkeisel99 for making my first #Steelers game one to remember! – Noel West
I'm not a Steelers fan but i met a great player in Brett Keisel dude was a monster in the field! – Colin
An awesome birthday present!! I got to meet one of my favorite Steelers! – Tiffany Oshinsky