Brett Keisel Mail-In Autograph Signing
Posted On April 19, 2015
Fans have been asking for this, so we are excited to announce that Brett is holding an autograph signing event through Total Sports Enterprises!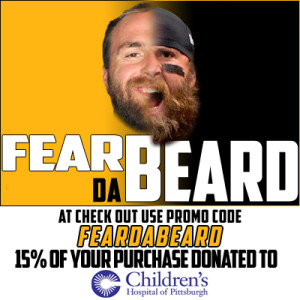 Hey Steeler Nation, I'll be part of a private signing with Total Sports Enterprises on May 14th.

To purchase any of my newly signed items please click HERE.

15% of all purchases through this link will be donated to Children's Hospital of Pittsburgh.

Thank you. — Brett
Have an item you have been waiting to get signed by 99? NOW is the time!
Need an item to get signed? No problem! You can choose from many different photos, jerseys, footballs and helmets!
Act fast because supplies are limited and orders must be placed by May 7.
Thanks to Total Sports Enterprises for holding the event. Visit their website to check out their HUGE list of sports items.