Big Ben heads back to Findlay…
Posted On June 11, 2018
And brings a few friends…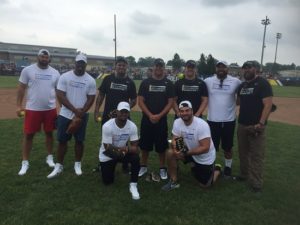 Ben held a Celebrity Softball Game at his hometown baseball field to benefit both the Ben Roethlisberger Foundation and the Findlay Athletics Department. 
Brett joined in on the fun manning first base like a champ!
One of these guys was on the winning team…#DaBeard
Read more on this great event over at Ben's website!
Stay tuned for more news and photos!