Bid for Hope Award
Posted On October 28, 2014
Heath and Katie Miller hosted their annual Bid for Hope event to benefit A Glimmer of Hope Foundation , raising money for breast cancer research. The event was held at Off The Hook, in Warrendale, PA.
This is the 13th year for Bid for Hope, an event that has raised more than $1.6 million, with much of that benefitting the organizations under-40 breast cancer study and the integrated oncology realm, which treats mind, body and soul.  (Teresa Varley)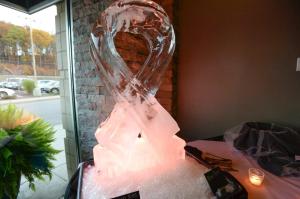 Heath's teammates came out to support the event, signing autographs and taking photos with attendees.
Brett and his Da Beard Crew once again created a Da Beard Gear Pink Line, with proceeds going to A Glimmer of Hope. Da Beard Nation showed their support in a BIG way:
Thank you everyone who purchased Da Beard Gear pink line. Because of you, I can hand a check for 5K to A Glimmer of Hope tonight. You rock! — Da Beard
Great news! Thank you to Brett and his Da Beard Gear Crew, along with Da Beard Nation!
Heath, Brett, and his wife, Sarah were honored to receive the Bid for Hope Award for their contributions. This is the third year Brett has donated funds from his pink line.
"It was a fun idea my business partner came up with because he knows it's an important event for me. My wife, Sarah, lost someone close to her from breast cancer. It's always been important for us. It's a fun way we thought of to raise money and help out.— Keisel
View some photos, and read more from Teresa Varley HERE.