The family that beards together…
Posted On February 3, 2015
….stays together!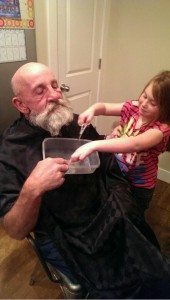 Love my family so much!!! Here's my Dad and my niece today shaving Da Old Beard.
Love you guys! — Brett
Brett will bid good-bye to Da Beard tonight as he transforms from a Mountain Man to a Sharp Dressed Man!
We will post news and photos from the event!