Teammates on the loss of Keisel
Posted On December 1, 2014
The Steelers lost to the Saints by a score of 35-32. The loss was tough, but making it worse was losing #99 during the game.
Brett's teammates talk about what he means to the team: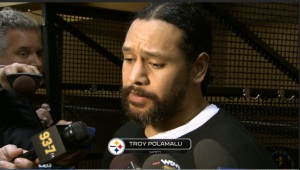 Once any official announcement is made by the team, we will update you on Brett's status.
Thank you all so much for ALL of the messages, posts and emails. Da Beard Nation is DA BEST!