Supporting Best of the Batch
Posted On November 11, 2014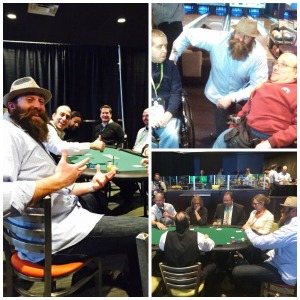 "Having fun at Charlie Batch's In the Pocket event with Troy Polamalu and Steeler Nation!"– Keisel
Brett and teammates attended the event of former teammate, Charlie Batch. The event benefits reading and computer literacy programs through Charlie's "Best of the Batch" Foundation.
Attendees have the chance to bowl, play ping pong, poker and pool with Steelers players and celebrity guests. All games for amusement only.
Photos courtesy of Brett, Best of the Batch Foundation and Isaac Holeva.