Steelers' Keisel into Big Game Off the Gridiron, Too
Posted On December 5, 2014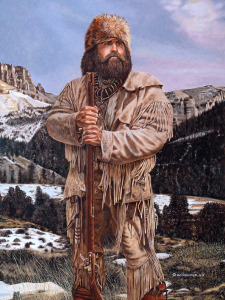 From The Allegheny Front:
Big game hunting is an important part of life for some stars in another big game—professional football. After retiring from the Pittsburgh Steelers, famed middle linebacker Jack Lambert was a Pennsylvania game warden. These days, defensive end Brett Keisel is quite the outdoorsman (also known as Da Beard for his prodigious facial hair). Paul Guggenheimer, with 90.5 WESA's news program "Essential Pittsburgh," talked with Keisel.
"When football is done for me, I'm going to struggle with not having that butterfly in my stomach on Sunday mornings," Keisel says. "For me, I love, you know, being in the outdoors. I love hunting. When you're stalking on an animal or something like that, that's pretty much the closest feeling to me that I can get towards it, so I'll probably do something in that regard."
But when Guggenheimer asks Keisel about his favorite place to hunt in Pennsylvania, Keisel gets mum.
"I can't share that because it's a secret," Keisel says. "But I've got some good spots. My teammates are constantly bugging me, too, to take them but they're special because I'm the only one that knows about them. I'll take them to a place that maybe isn't so special."
Keisel is a Utah native who says about hunting, "What I love about it is just the outdoors. I grew up hunting and fishing when i was a kid. And it was so much fun. And some of my favorite memories growing up were doing those outdoor activities with my family. And it's great to be able to pass that on to my family."
Listen to the entertaining interview with Paul Guggenheimer (Essential Pittsburgh) HERE.
(The oil painting used with this story was done by Denny Karchner, Karchner Western Art. Visit his website to view some amazing art!