Photos, photos… and more photos
Posted On September 15, 2015
Brett attended the BYU game Saturday and his family and BYU fans came out in full force…armed with cameras!
The Fam: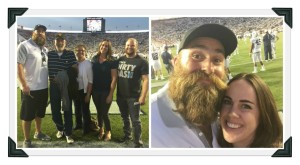 Left: Brett with his dad (Lane), mother (Connie), sister (Kalli) and brother-in-law (Paul)
Right: Brett gettin' goofy with his sister!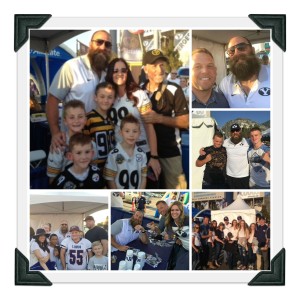 Top Left: Brett's niece, Kelsi with her dad Stacy and her handsome boys.
Top Right: Brett with his cousin, Ryan Keisel
Middle Right: Brett's cousins, Luke and Cooper
Bottom Left: Brett's cousin, Mike Lamont and family
Bottom Middle: Ryan Keisel and family
Bottom Right: Brett's Uncle Guy and family
View MANY more photos with fans and more HERE.
Thanks to Brett's family for sharing their great family photos and to all the fans who sent their awesome photos!
We will post video soon!