Keisel wants to hear from YOU!
Posted On September 24, 2014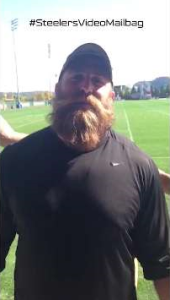 If you have ever wanted to ask Brett or his teammates a question, NOW is the time…
Tweet him your questions using Vine or Instagram Video and #SteelersVideoMailbag.
Thanks to all who have already sent questions!
Watch a short video from Brett, HERE.