From the lens of Fred Vero Photography…
Posted On February 12, 2015
The Garth Brooks Teammates for Kids Foundation and ProCamps hosted a camp  for the Boys & Girls Clubs of Western PA at the Steelers practice facility last week, and Fred Vero Photography was on hand to capture some great moments!
Brett, Ben Roethlisberger, Heath Miller, Shaun Suisham, Doug Legursky and more joined in on the fun with the kids, Garth Brooks and Trisha Yearwood!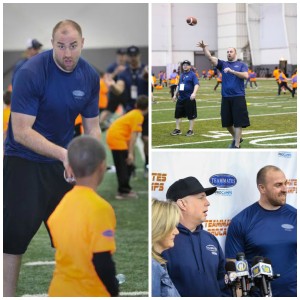 Check out more photos of #99 at camp HERE.
Mr. Vero also captured some fun photos of Ben Roethlisberger.
Thank you to Fred Vero for sharing his amazing photos!
Stop by Fred Vero Photography  to view more of his work.
Also, click on over to "Like" him on Facebook!
Read more about the camp HERE.