Brett Keisel: 'A lot of good guys' in the NFL
Posted On September 19, 2014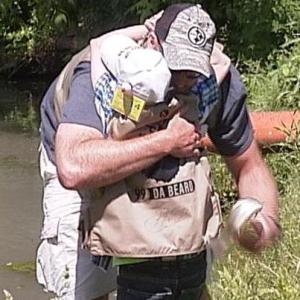 From Scott Brown, ESPN.com:
Recent player arrests and — the NFL's response to ones related to domestic abuse and child abuse — has led to an avalanche of criticism of the billion-dollar league.
But Steelers defensive end Brett Keisel defended the NFL and said the actions of a few are not representative of most of the players.
"There is a lot of negativity out right now in the league but I hang my hat on every day knowing there are a lot of good guys in this game, too," Keisel said on Monday. "There's a lot of guys that do the right thing, that act the right way, that are living productive and charitable lives. Negative news sells. It's the world we live in."
Steelers safety Troy Polamalu shrugged off a question about what impact the negative publicity has had on the NFL.
"To be honest, I don't pay attention to any (media coverage) whether it's good or bad," the eight-time Pro Bowler said. "I'm not concerned with the image of the league. That's what (NFL commissioner) Roger Goodell's concern is and the league owners' concern is. I am concerned with the image of this team and this organization and our program and whether we win or not."
Keisel and Polamalu are two of the Steelers' leaders and among their players who are most active in the community.
Both are past Steelers' winners of the Walter Payton Award, which recognizes players for their charitable contributions.
"There's a lot of guys in this locker room and locker rooms throughout the league that try and do the right thing," Keisel said. "That's really all I think about is making a positive impact when I can and being a good productive player at the same time."
Read Mr. Brown's, entire article HERE.